At SportingDog Adventures, we believe we offer our sponsors the broadest exposure for their marketing dollar. Our program airs on 6 networks in over 163 million households 10 times per week in three countries! Plus, our commitment to brand identification through social media puts most other shows' efforts to shame. Go ahead and compare our Facebook likes and Twitter stats to anyone else's!
We work year-round to find and partner with companies looking to create mutually beneficial, long-term relationships. We create a customized marketing package to fill your company's needs, and then we work harder to exceed your expectations!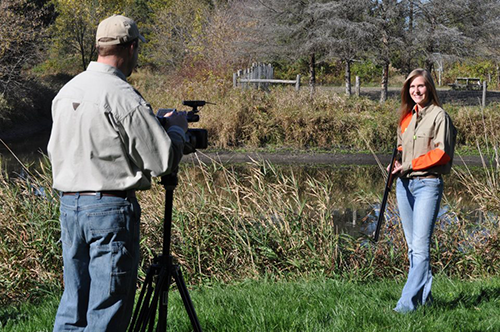 Our capabilities expand beyond just clever placement of your product in episodes or selling you commercial airtime. We can also:
Create a social media campaign around your brand/ message
Run a product giveaway
Produce your television commercial
Provide on-air talent and produce a video product review or demo
Whether or not you choose to become a sponsor of the show, we can help ANY company with their marketing needs through our partner company, Brown Dog Communications.
Let us help you:
Create or update your website and/or online store
Create and/or maintain your social media accounts including Facebook, Twitter, and Pinterest
Write/ distribute Press Releases
Write "targeted articles" and product reviews
Create a media or marketing kit
Contact us at sportingdogtv@gmail.com or at 262.215.9683 for more information on how you can get your product message out with SportingDog Adventures and Brown Dog Communications!